Last Night at the Progs 3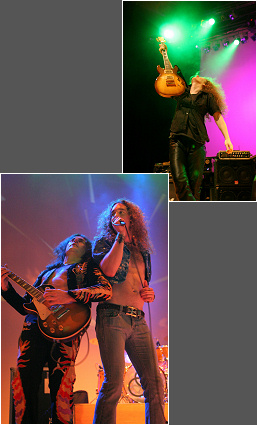 On the 1 December 2006 Marvellous Festivals ran their third "Last Night at the Progs" event, at the Hexagon Theatre in Reading. The line-up included:
:: Dizzy Lizzy :: a fine Thin Lizzy cover band
:: The Hamsters:: played a mixture of Hendrix and ZZ-Top tracks
:: Boot Led Zeppelin :: perhaps the best Led Zeppelin you'll ever see
The crowd were in particularly fine form, and were entertained between the acts by an air guitar contest. The winner took away a rather nice new Gibson provided by events sponsors The Acolyte.
Copyright &copy 2007 Samuel Taylor